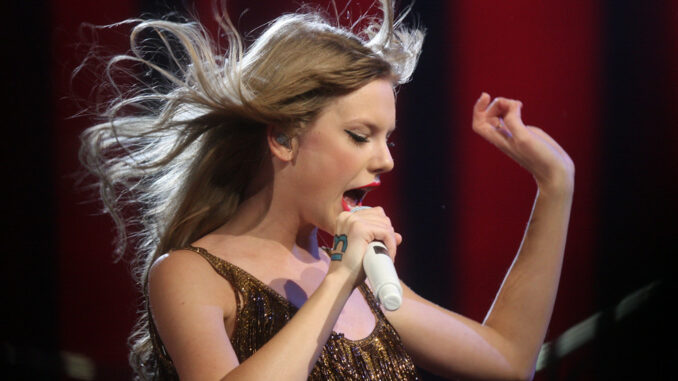 TORONTO, ON
The prayers of Swifties across Canada have been answered this week after Taylor Swift announced a 6-date cross-country tour of the Rogers Centre in Toronto.
"We're sending our tunes all across the nation, from the TD Clubhouse all the way to the WestJet Flight Deck," explained Swift. "This countrywide tour will be exhausting, but it's worth if I can bring some joy to the good folks in the far reaches of Canada like Markham or Vaughan."
The concerts will be held across the country in such venues as the Rogers Centre, Rogers Centre, Rogers Centre, and Rogers Centre.
"I'm just glad she's coming to a Rogers Centre near me," said GTA resident Anna Wiebe. "I'm glad that all my friends here in the centre of Canada can conveniently join me at the show."
Residents of Swift Current, Saskatchewan were particularly upset that their town did not make the list.
(photo credit: Eva Rinaldi/CC)