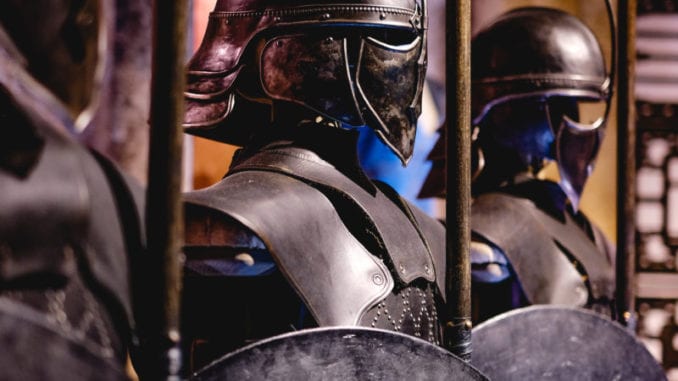 LAS VEGAS, NV
After just one year in Sin City, the Vegas Knights have decided to hang up their skates and focus on something they're good at: Game of Thrones themed pre-game shows.
"I just found that hockey wasn't cutting it for me. All that ice, all that skating, all that passing. Oh, and that little puck that you can hardly see," said Vegas owner Bill Fogey III. "I'm much more interested in staging elaborate shows with smoke machines and strobe lights and a guy dressed in armour who comes out and chops people's heads off. So much better than hockey!"
The Vegas Knights arena will be retrofit over the summer to accommodate more than three hundred horse stalls and a $200 million laser light show.
"We've got George R.R. Martin signed on as General Manager next year," said Fogey III. "I don't want to give out any spoilers, but it's going to be a show like nothing you've ever seen before."
The current Vegas Knights players will be given the option of returning to their original teams, or being hired on as Dead Body #42 for the new show.
"I sure hope the Penguins will take me back," said Marc-Andre Fleury, "because I just don't know how long I can lie on the ground with fake blood on my chest and pretend to be dead."
All three actual hockey fans in Las Vegas were very disappointed with the decision.
(photo credit: soomness/CC)