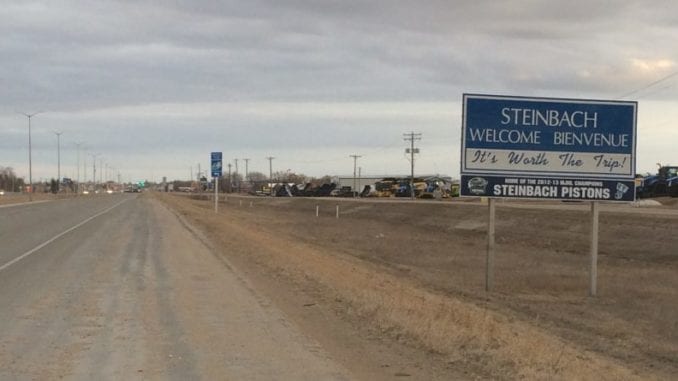 STEINBACH, MB
Eager to reach neighbouring Ste. Anne before the end of the decade, the City of Steinbach has decided to relocate all existing houses, businesses, and churches to stretch out for miles along Highway 12.
"We're modelling ourselves after the country of Chile," said local city planner Dwight B. Blatz. "The longer and skinnier a city is the better."
All Main Street businesses are being asked to vacate immediately in order to snatch up their own piece of land along the Highway.
"With our new system, we're hoping that visitors will pass by at least 100 shops and businesses even before they get to the Welcome to Steinbach sign," said Blatz. "As a city planning expert, I can assure you that this absolutely the best we can do."
In an effort to become the longest and skinniest city in the world, the City of Steinbach is also requesting that residents drink more skim milk and consume less farmer sausage.