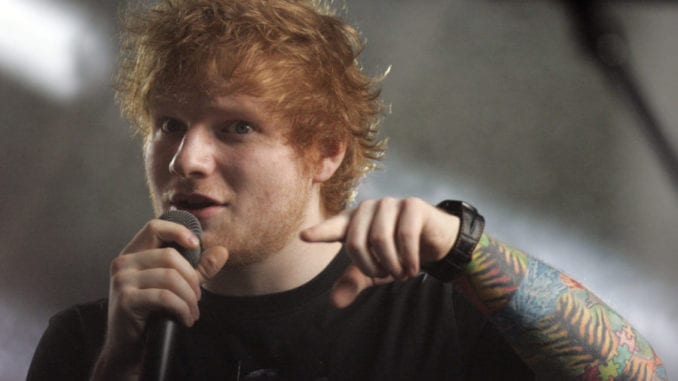 SUFFOLK, UK
According to British law, mellow pop singer Ed Sheeran is legally engaged to more than 12,000 women who have yelled, "marry me," at his concerts over the years. Among the lucky young women is Diana Penner, 22, of Winkler, Manitoba, who is already planning a summer wedding in the MB church basement.
"If I yell 'marry me, Ed,' and he doesn't interrupt his song to yell, 'thanks, but no thanks, Diana!' then that's a legally binding contract," said Penner. "Not only do I get to marry a pop star, but now Grandma Penner will get off my back about finding a husband."
The High Court in London released a list of thousands of women who are believed to be  betrothed to the red-headed singer, which included more than a hundred at his Winnipeg concert alone.
"I know there are a few other women out there who are trying to stake their claim, but I don't mind," said Penner. "I think I can win him over. Once you go Mennonite, you can't go back."
Ed Sheeran has not yet responded to the ruling and was last seen huddling in the fetal position in a remote Yorkshire castle.
Meanwhile, Miss Penner says she intends to track him down so that they can plan their future together, which, she says, includes, "producing the pastiest palest children the world has ever seen."
(photo credit: Eva Rinaldi/CC)