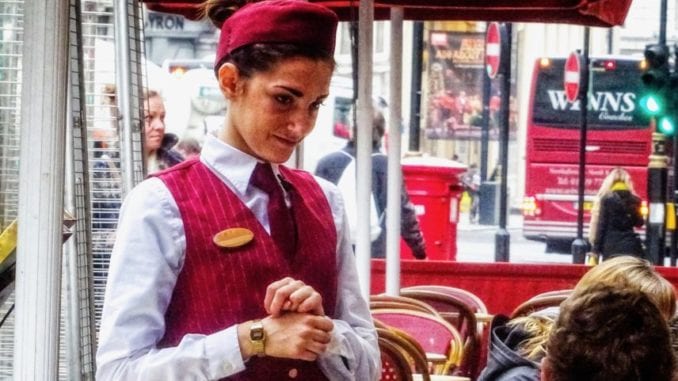 FARGO, ND
Poor Diana, a third year NDSU student and part-time server at Chili's, was left standing at the table for half an hour holding a Mix & Match trio of steak, shrimp and chicken fajitas, while the Reimers of Winkler finished praying.
"I didn't want to interrupt, but the food was getting cold and my arms were starting to wobble, so I cleared my throat to get their attention…but the man just kept on going," explained Diana. "'Bless Timmy back home, and bless Grandma, and bless the hands that have prepared it, and bless our server Diana,' I'm a praying woman, myself, but it was too much."
After fifteen minutes or so, her other tables were starting to wonder where she was and the manager stopped by to inquire what was up.
"This isn't the first time I've seen this," said store manager Amanda. "Whenever the Mennonites come down for a shopping spree this always happens. But we give them their space and let them just keep on praying. 20, 30, 40 minutes. Whatever it takes to get that food blessed and ready to eat."
In an interview after the meal, Mr. Reimer said he could sense that Diana was at the table, and even got a nudge from Mrs. Reimer to speed things up and stop being rude, but explained he was eating at Chili's and so the food needed a bit of extra prayer.
"Makes total sense to me," said Diana. "I mean, I've had our fajitas, too, and let me tell you, it's not pretty in the morning."
Diana explained she was being extra polite in hopes of getting a really big tip.
(photo credit: Garry Knight/CC)