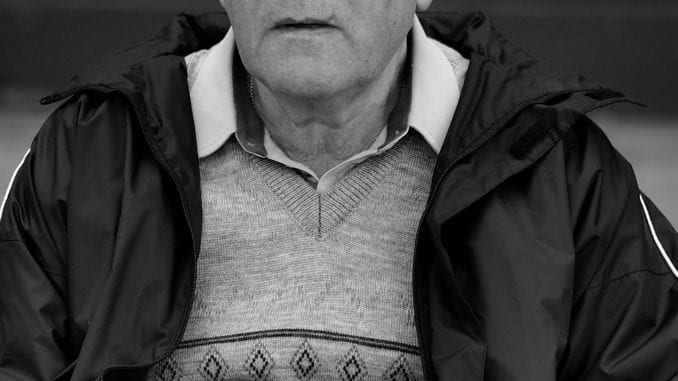 BLUMENORT, MB
Chaos and confusion erupted at the North Blumenort Mennonite Church over the holidays as the lobby became filled to the brim with old men's black rubber overshoes. Things became especially heated when Mr. Penner brazenly threw on Mr. Friesen's rubbers and sauntered out the door into the cold winter night.
"Ach, just where are my rubbers now?" wondered Mr. Friesen. "I've tried on this one and that one, but none of these rubbers fit yet."
Mr. Penner noticed the mistake while driving down Barkman Street.
"The rubbers didn't seem as snug as they usually are," said Penner. "I said, 'Oba, Martha, I think I've got Mr. Friesen's rubbers!' Then I turned the car right around."
By that time, however, the misplaced rubbers had started a chain reaction of old Mennonite men trying on rubber after rubber that were not their own. When Mr. Penner finally returned with Mr. Friesen's rubbers, all the other rubbers were in a massive pile in the church lobby, while Pastor Dave tried to calm down the increasingly anxious crowd.
"Alright, everyone. I know there's been some mix-up with the rubbers," said Pastor Dave. "I think it's best if you all line up and let Mrs. Klassen examine your feet. She'll know what size you are!"
There was some grumbling at this, but eventually Pastor Dave was able to convince all the men to stand in a row in the lobby while Mrs. Klassen measured and pinched and prodded, while her sister Doris waded through all the rubbers and tossed an appropriate pair to each man.
"I think we averted a real disaster here," said Pastor Dave. "From now on, no one's allowed to leave until we're certain they're wearing their own rubbers!"
Pastor Dave said they will also be implementing a similar program to make sure the women don't walk out with another woman's shawl or black leather purse.
(photo credit: David Hodgson/CC)