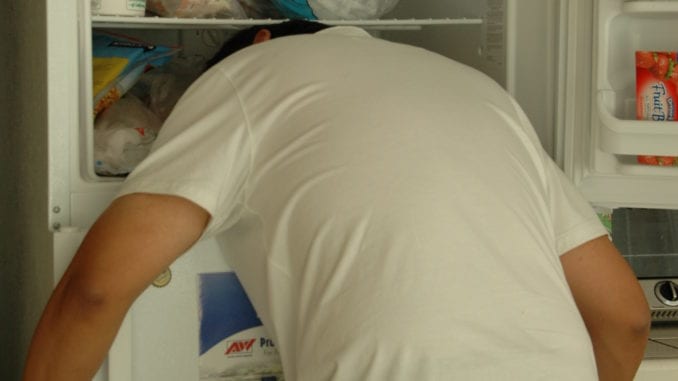 TABER, AB
A bag full of frozen raisin buns discovered at the back of Grandma Wiebe's freezer this past week were taken to a University of Alberta laboratory to undergo rigorous scientific testing including carbon dating. The results show the buns date back to the Pliocene Epoch and are between 3 to 5 million years old.
"So far these are the oldest buns we have on record," said Dr. Patricia Quiring. "They've been in the back of Mrs. Wiebe's freezer for millions of years. I'm really surprised they hadn't been discovered until now. I guess no one ever looked past the Pizza Pops."
Scientists also discovered a plastic pail of frozen green bean soup dating to the Cretaceous period and a half-eaten tray of platz from the Jurassic era.
"All these items are in remarkable shape considering their age," said Dr. Quiring. "Most of the specimens are museum quality and are still pretty darn tasty after a few minutes in the microwave."
To further her research into Mennonite food preservation practices, Dr. Quiring is assembling a team of undergraduates to excavate Mrs. Wiebe's root cellar later in the week.
"We're gonna carbon date her raspberry preserves and pickled beets and whatever else she's got in those jars down there," said Quiring. "I hear she's accumulated quite the collection of slowly rotting treats."
Dr. Quiring has also received permission from the family to carbon date Grandpa Wiebe while he sleeps.
(photo credit: Ernesto Andrade/CC)