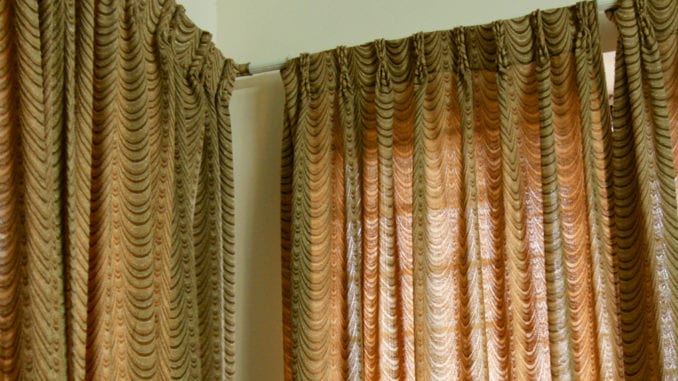 BLUMENORT, MB
The smell of musty old fabric was in the air at the West Blumenort Mennonite Church this past Sunday, as hundreds of women, young and old, paraded around in dresses made from old curtains.
"I can safely say that the absolute height of Mennonite haute fashion was on display here today," announced an overly enthusiastic Pastor Dave." Move over Alexander McQueen, the new Mennonite Queen is in town and it's Mrs. Plett and she can do wonders with an old Singer and a set of 1970s curtain that you don't want anymore."
Andrea Siemens, for example, was sporting a lovely A-line dress made from a set of curtains that once dawned the Reimer living room, while Susan Wiens showed off a bit of ankle in her drop waist dress made from the old Goertzen curtains.
"Everybody whose anybody in the Mennonite fashion world is here today," said Pastor Dave. "And you're all invited for faspa afterwards!"
The highlight of the show was a midi dress made from the old drapes at the Gnadenthal Diner.
"The dress has an authentic earthy quality that's hard to describe," said Pastor Dave. "Try as you might, you simply can't fake fifty years of cigarette smoke embedded in the fibres!"
There is already talk about flying in dozens of curtain-wearing Mennonite women for the Paris Fashion Week next year.
(photo credit: romana klee/CC)