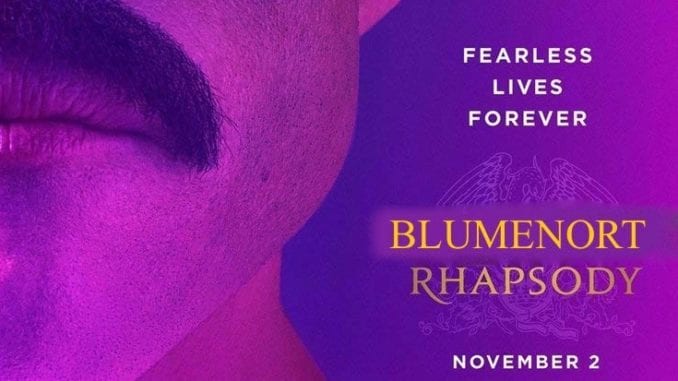 LONDON, UK
A popular new biopic, Blumenort Rhapsody, reveals a side of Freddie Mercury's life that has remained untold until now. From 1978-1982, the Queen singer secretly lived among the Mennonites of southern Manitoba.
"At the time, there were only rumours of Freddie's Mennonite life," said Queen bandmate Brian May. "The whole band knew what was going on, but we tried to keep it quiet from the public."
Mercury was known to attend the South Blumenort EMMC church where he sang hymns and participating in the weekly foot-washing service.
"He even led worship for a while," said long time South Blumenort member Mrs. Doerksen. "His voice just lent itself to our kind of singing."
Although paparazzi tried to get photos of the notoriously wild Blumenort faspas, the close-knit community was protective of their rock star.
"We knew if the word got out, it could damage his career," said Mrs. Doerksen. "So we kept things under wraps..or, should I say, under quilts."
The new movie also reveals the Mennonite inspiration behind many of Queen's songs during that period, including the hit "Another One Bites the Dust," which is a thinly-veiled reference to the notorious sunflower seed spitting contest at the Blumenort church picnic in the summer of 1979.