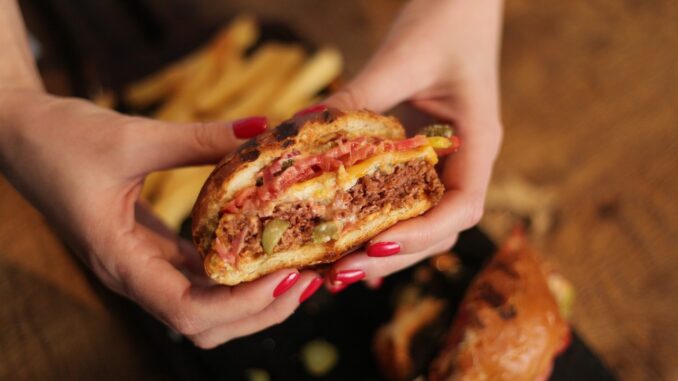 WINNIPEG, MB
After trying all 183 'Le Burger Week' burgers in Winnipeg, plus another 15 or so out in Steinbach this week, area man Darren Sawatzky has revealed his very favourite.
"I didn't want to do it," said Sawatzky. "I mean, how do you choose between all those burgers? It's like picking a favourite child."
Nevertheless, the pressure was on, especially since Sawatzky was the only one in the province who tried all the burgers.
"It was a tough decision, but my favourite burger this year was actually a beer," said Sawatzky. "That Cold IPA from The Public there in Steinbach goes with everything. Most delicious thing I had all week."
The fact that the best burger this week was actually a beer, has not sit well with some folks in the conservative Mennonite town of Steinbach.
"Oba, he tried 183 burgers and still he picked a beer yet?" said Mrs. Friesen. "And then he admits drinking it publicly? Nah oba!"
Not only is Sawatzky the only one to try every burger in the province, but he also becomes the first Mennonite ever to drink a beer in a public place.
"After eating 183 burgers in close succession, I figured my body could easily absorb the effects of one IPA," said Sawatzky. "At least that's what Pastor Dave says."
Pastor Dave says he too enjoyed the Cold IPA and promises to wash it all down with 183 burgers this afternoon.