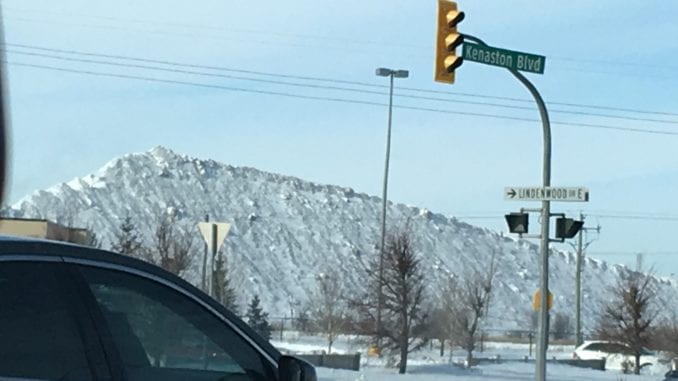 WINNIPEG, MB
Manitoba's highest and favourite ski hill 'Mount Kenaston' is closing for the 2019 season after temperatures rose to minus twenty this weekend.
"We're getting into spring now and we've decided to shut things down," said a city representative Mr. Schmidt. "The snowboarders are really disappointed."
Mount Kenaston is Manitoba's highest peak from November to March each year, as all the dirty snow is cleared from the streets and deposited here on this one giant ugly hill.
"It's really a miracle of nature," said Mr. Schmidt. "By July, you won't even know the hill exists. And it magically reappears by the middle of November or so. I can't figure it out…"
Although winter sports enthusiasts were hoping the ski hill could last a few more weeks, most skiers have resigned themselves to the inevitable.
"Fingers crossed they'll open it up again next year," said local skier Wayne. "Until then I'll just have to get my kicks off-roading on Winnipeg streets."
The city has announced that Mount Kenaston will be closed to the public for the next three years in hopes that they can preserve enough snow to host major international sporting events.
"Calgary, you missed your chance," said Mr. Schmidt. "2022 Winter Olympics here we come!"