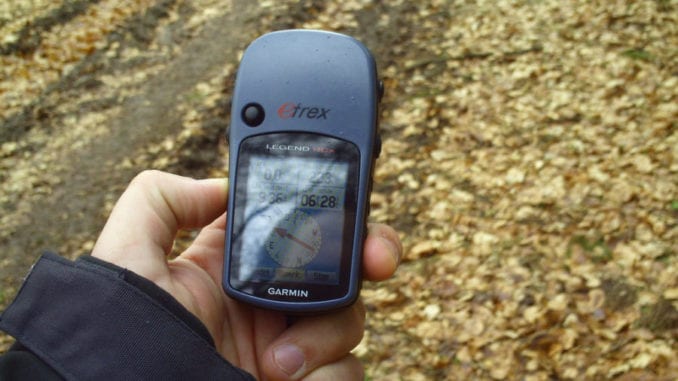 AKRON, PA
In an attempt to be more "missional" and attract new members, Pastor Dave of West Akron Mennonite planted five cleverly hidden geocaches in his church this past Sunday.
"It worked out great. We had people trickling in with their GPS's throughout the service. Some even left a couple bucks in the offering plate," said Dave. "One couple came all the way from Allentown to find the geocache jammed into the cushions in a sofa in the youth room. Seemed liked a nice couple. I hope they'll be back next week."
After seven schisms within the last two years, West Akron has struggled to keep the doors open, but Pastor Dave plans to hide new geocaches in different locations throughout the sanctuary to keep them coming.
"It doesn't matter what makes them walk through these doors," said Dave. "Once they're here, we cram them full of schoolfy pie and sign them up for a mid-week Bible study. I can't believe I didn't think of this idea sooner."
The items inside Dave's geocaches have included an old hymnal, a copy of Martyr's Mirror, and a 6-pack of Diet Pepsi.
"The attendance was up last week," said Dave. "It was a bit weird to have people rummaging around and peering beneath the pews while we're trying to sing 606, but we're a welcoming church so no one seemed to mind."
The West Akron Mennonite Church is located at N 40° 09.523 W 076° 11.869.
(photo credit: geocaching.smartlog.dk/CC)