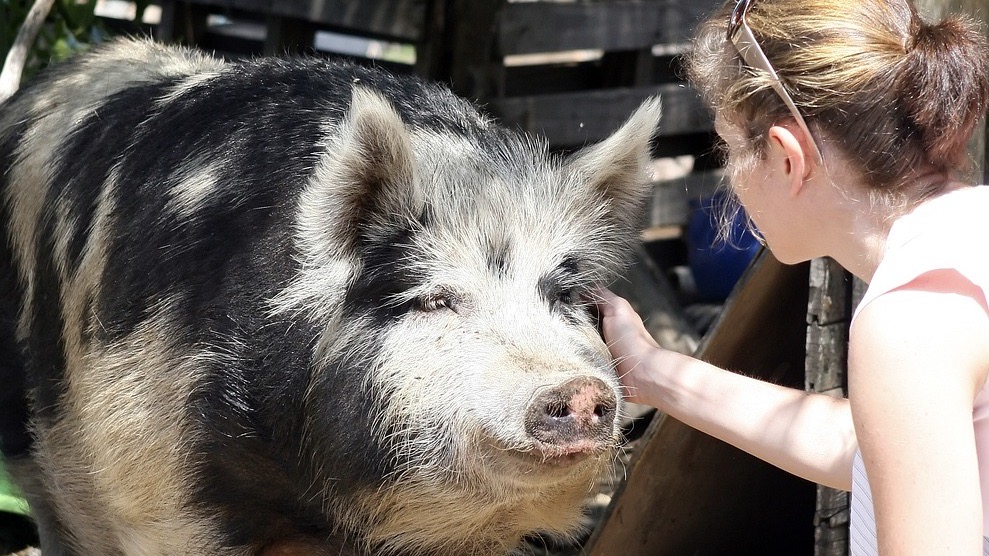 GRUNTHAL, MB
Earlier this week, Mrs. Erin Neufeld, 22, of Grunthal, Manitoba paid her last respects to her beloved pig Stockwell, named after the former leader of the Canadian Alliance Party.
"I'll be seeing you soon, Stockwell," said Neufeld, with a tear in her eye. "The folks at Schanzenwinkler Meats say it should be a couple weeks at the most."
Neufeld nurtured young Stockwell since he was a mere piglet, but says she's looking forward to greeting him again with some nice vereniki and a generous dollop of schmaunt fat.
"As long as I don't have to see the process that turns young Stockwell here into formavorscht, I should be okay," said Neufeld. "The circle of life, amirite?"
Earlier in the day, Neufeld also bid her last goodbye to a large crop of rhubarb, which her mother is already transforming into a delicious pie.