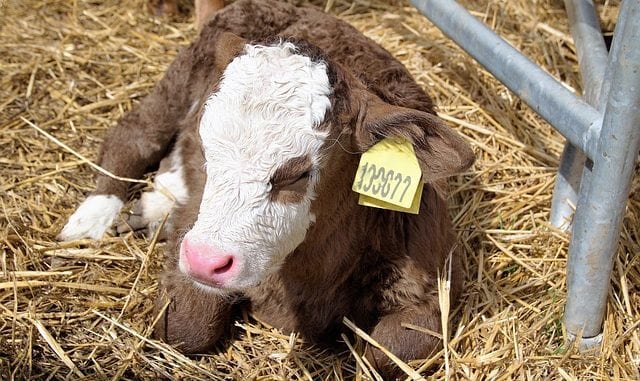 WINKLER, MB
A Winkler family welcomed the local area's first calf of 2017, born just after midnight last night. Little Jessica the cow was born at 12:08 am at the local Animal Hospital.
She is the first calf for proud farmers Calvin and Victoria Sawatzky from just outside Plum Coulee. Veterinary staff said the 63 pound bundle of joy arrived three days past her due date.
"We're over the moon with excitement to have the first calf of 2017," said ecstatic farmer Calvin Sawatzky. "We're dairy farmers, but this cow is so special she might just get turned into veal."
To celebrate the first calf of the New Year, Rhineland Municipality officials gave the new farmers a gift basket filled with a comfy yellow blanket and salt licks.
"Every year we look forward to seeing what lucky couple will have the New Year's Calf," said area Reeve Art Fast. "I already got to meet Jessica myself and, if the happy couple allows me the honour, I look forward to milking and/or eating her in the future."