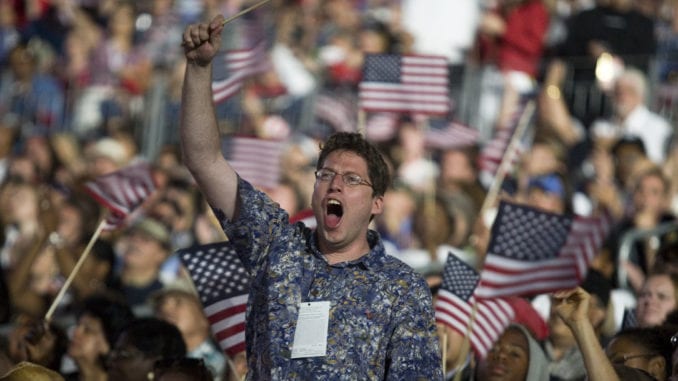 LAS VEGAS, NV
Long time Vegas Golden Knights fan Peter Sawatzky, 43, has suffered through many seasons without a Cup. Sawatzky, originally from Kleefeld, Manitoba, lives in Sin City during the winter and has had to wait long and hard for the Knights to finally win a Cup.
"There were years when I felt like we didn't even have a team," said Sawatzky. "I mean up until very recently no one in Vegas paid any attention to their hockey team. But now we're fully on board!"
After decades of posting not a single victory in the regular season, the Golden Knights have seemingly come out of nowhere this year.
"It's nice to see this town finally support their team," said Sawatzky. "I just wish there had been more fans like me who suffered through all the years when the team didn't even seem to show up at the arena."
Sawatzky said that although he's a huge Vegas Knights fan, he still has a soft spot for the Winnipeg Jets.
"I'm no fair weather fan. I cheered for the Jets between '96 and 2011 when it seemed like no one else was," said Sawatzky. "It's so nice to see the Knights and Jets do so well this year."
Sawatzky said he's rooting for the Golden Knights to finally go all the way again next year, but hopes they don't have to face those scrappy Hartford Whalers in the finals.
(photo credit: WEBNTV/CC)