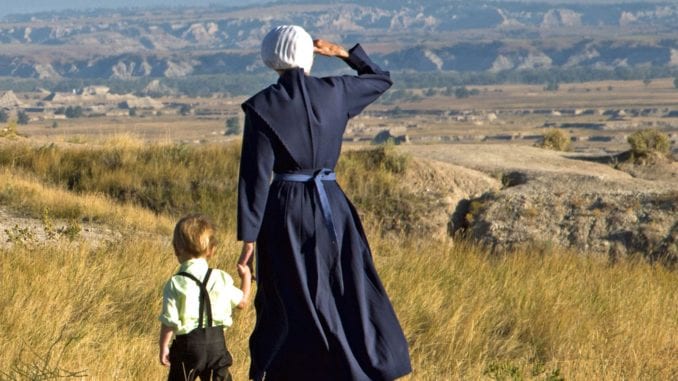 NUMIDIA, PA
Minister Miller of West Side Numidia Mennonite Church has been excommunicating an errant couple every week for the past three years and just this Sunday he realized that he was the only one left on the church membership list.
"Dunner uns Gewidder! What has happened to our once thriving congregation!" exclaimed Miller. "Looks like not even my wife Barbara is a member of this church anymore. I guess that'll teach her to let a few strands of hair fall from her bonnet on a Sunday morning!"
Miller has been tossing people from the church for such terrible sins as smiling too much in the church lobby, failing to smile enough in the church lobby, inadequate tithing, tithing so much it's a little showy, bringing too many pies to the church potluck, failing to bring anything to the church potluck, looking over at the men's section, looking over at the women's section, making eye contact with the minister, failing to make eye contact with the minister, singing too loudly, singing too softly, killing me softly with his song, wearing an ankle-length dress, and wearing a dress-length ankle.
"When it comes to holiness, our church is at the top," said Miller, "especially now that's it's just me."
Despite the low attendance numbers, Miller says his church has nothing to worry about.
"Tithing is up and there are very few arguments anymore," said Miller. "In fact, I don't think we've had such a united congregation since this church started two-hundred and fifty years ago! You should have been at our last board meeting! There wasn't a single objection!"