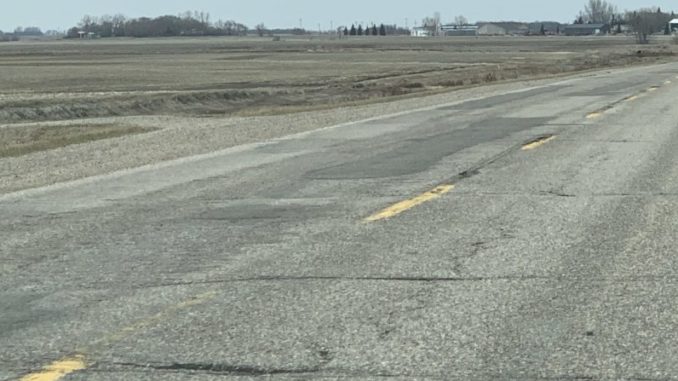 KILLARNEY, MB
The Killarney women's quilting club will be extra busy this spring after receiving a generous provincial grant to patch highways throughout the region.
"We're starting with that really rough 14 kilometre stretch near Pilot Mound," said Mrs. Loeppky, head of the Killarney Quilters. "That should keep us busy until at least September."
Drivers are warned to slow down when you see women in bonnets and long flower dresses working the roads this summer.
"We're going to be sporting fluorescent orange duaks," said Loeppky. "You should be able to spot us a mile away."
Loeppky says she's already bought more than 10,000 yards of fabric at the local shop, though most of the material is coming from old denim jeans and discarded curtains.
"We're going to have these roads looking real nice," said Loeppky. "I guarantee these new highways will last longer than anything made by those city contractors."
Loeppky said the new hand-made quilt highways will be able to be passed on from generation to generation or at least until they're put up for sale in the MCC auction.