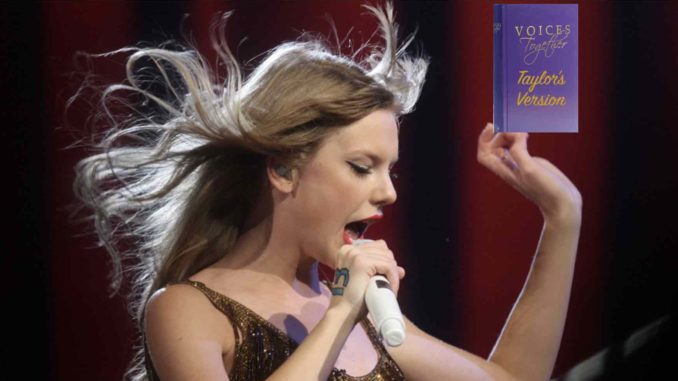 WEST READING, PA
It's a little known fact that as a young girl in Pennsylvania, pop star Taylor Swift became quite familiar with the Mennonite Church hymnal. This, according to Swift, is what inspired her to release a new 'Taylor's Version' of the Voices Together hymnal.
"For starters, I'm bringing back all the verse threes," said Swift. "I never liked how they always skipped it. Not only that, but I'm also adding a verse five, six, seven, and eight. I've added a bunch of lyrics about breaking up with my exes."
The new Taylor's Version hymnal features a more stripped down sound than the regular hymnal.
"I know the Mennonites like elaborate over-produced music," explained Swift. "I get it. That sells. But I really think that unmanageable melody on Hymn 606 is over-doing it a little, don't you think?"
According to Swift, Hymn 606 (Taylor's Version) will return to its rightful spot on page 606. According to Billboard, the new Voices Together (Taylor's Version) has already outsold the regular edition tenfold.
(photo credit: Eva Rinaldi/CC/modified)