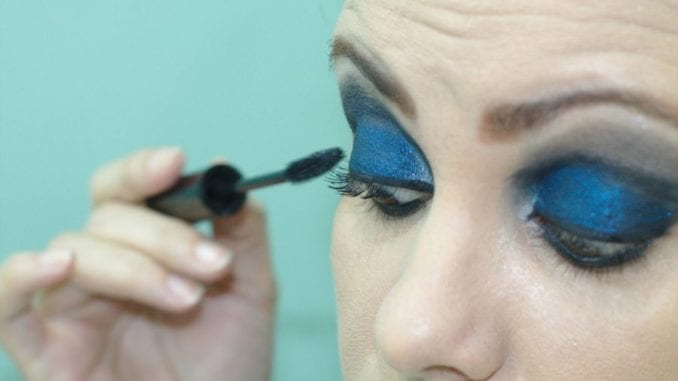 BLUFFTON, OH
Mrs. Alice Steiner, 52, piano teacher and pastor's wife at East Bluffton Mennonite Church, has graciously agreed to offer makeup lessons to any and all parishioners who "need a few tips."
"I really felt the Lord leading me into the makeup ministry," said Mrs. Steiner. "I feel the women in our church have suffered for too long with inadequate knowledge of face-painting."
The seminars, which will be offered right after Tuesday evening prayer meeting, were introduced to the congregation during Pastor Ron's sermon entitled, "If the Barn Needs Painting Paint It."
"I'm going to be doing contouring, blush blending, smoky eye and bronzer basics," said Mrs. Steiner. "By the time we're finished with my course, every woman in church will look like Tammy Faye!"
Mrs. Steiner has been meeting women in the lobby encouraging them to attend her course.
"I try to be subtle and polite about it," said Mrs. Steiner, "but, I swear, if Dorothy Troyer doesn't attend these lessons, I'm thinking of reporting her to the Sunday School Superintendent. The children shouldn't be seeing a woman in that state."
The lessons will also include a high-pressure sales pitch for Mary Kay cosmetics.