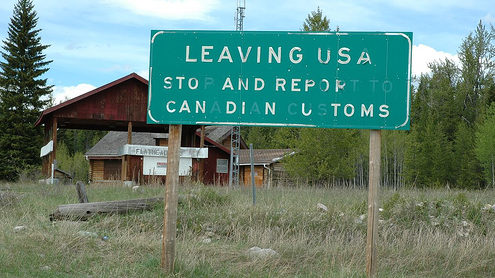 SCHISSJAT, ON
The Mennonite Mafia is looking forward to a busy summer of drug-running this year and are already accepting applications for wide variety of fedeenstlijch positions.
"You can drop off your resume and cover letter with any sketchy looking Mennonite man lurking about around the church," said a Mennonite mob boss, who goes by the name of the Fat Bishop. "He'll probably be the guy who doesn't come in, but just sits in his pick-up truck smoking and listening to secular music on the radio."
The Mennonite mob hired more than two-hundred seasonal workers last year, and is hoping recent media attention to their profession will increase the interest in narcotics transportation with young people.
"We're always looking for hard-working, dependable young Mennonite men without a moral compass," said Fat Bishop. "All you need is a driver's license and some basic proficiency in Spanish, English and Plautdiestch. Too much church attendance is considered a liability, but if you're willing to learn we may be able to work around it."
Fat Bishop says that experience is an asset, but any of the actors on the CBC show Pure will not be considered for the position because the program "is too darn unrealistic and gives our people a bad name."
(photo credit: by mtsrs/CC)