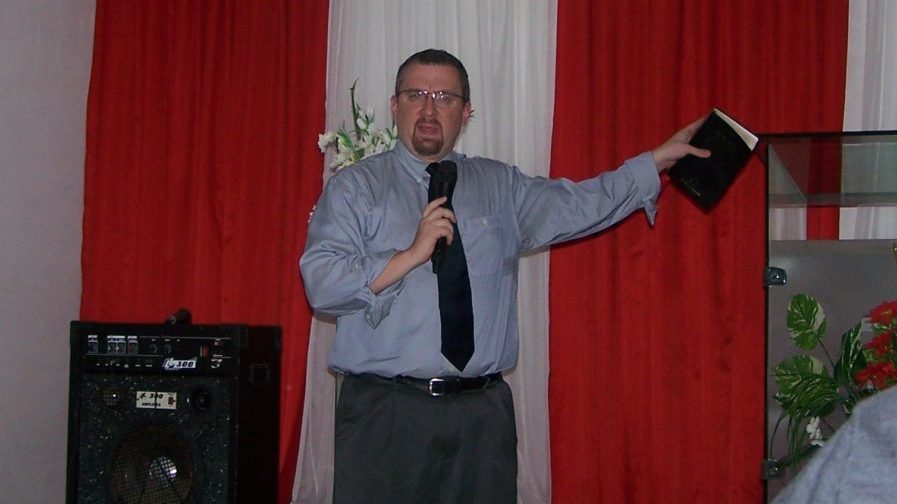 MORDEN, MB
Free agent pastor Dave Hiebert has just inked a 30-year contract extension with the West Morden Mennonite Church. The new record-setting contract is reportedly worth close to $1.2 million spread out over the next three decades and includes a signing bonus of a gift card to The Keg.
"We're happy to have Pastor Dave locked up until 2047," explained church president Bill Friesen. "Pastor Dave brings a lot to the table and we're really excited to see his smiling face every single Sunday for the next thirty years."
The contract is both the longest and most lucrative ever signed by a Mennonite pastor, but West Modern Mennonite Church members are excited to have Dave at the helm of a pastoral team that also includes a half-time youth pastor and a quarter-time secretary making $8.50/hour.
"From now on we're calling him the Million Dollar Pastor," said Mr. Friesen. "I just hope all this money doesn't go to his head. I also know we're all praying he doesn't get a career-ending concussion in year two of the contract or something."
Pastor Dave says he's really excited to be lacing up his skates for West Morden again and now that contract negotiations have ended, plans to spend more time on sermon preparation.
"I've got a really awesome fifteen-part series coming up on the Book of Zephaniah," said Dave. "I hope I'll have time to slip in that visit to The Keg…Thanks for the $20 gift card!"
(photo credit: Andrew Comings/CC/modified)