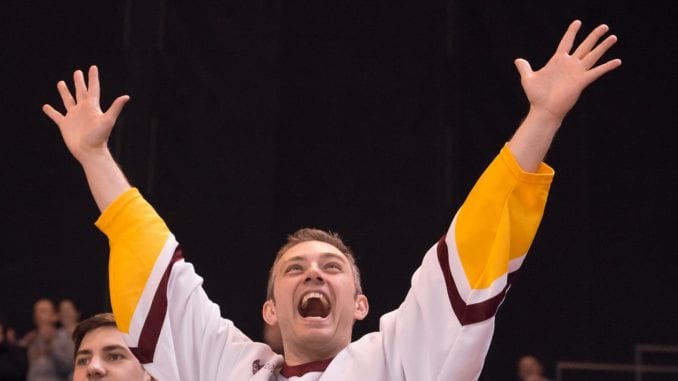 TORONTO, ON
Darrel Schmidt, 41, of Toronto is still "really into" the NHL playoffs despite the fact that any real reason to follow hockey ended sometime last week.
"After the Maple Leafs are out and all the other Canadian teams are out, I just throw a dart on a board and pick a new team," said Schmidt, who now calls himself a 'die-hard' Carolina fan. "Go Canes!"
Schmidt says he's completely devoted for the next couple weeks to his new-found Carolina Hurricanes and has already purchased a Teravainen jersey.
"Man, I live and die by this team I randomly chose just a couple days ago!" exclaimed Schmidt. "I hope the Hurricanes or whatever they're called go all the way!"
In a candid interview later in the evening, Schmidt revealed that he really didn't have a whole lot going on his life right now and cheering for some American city that shouldn't really even have a hockey team is just his way of coping with his sad sack existence at the moment.