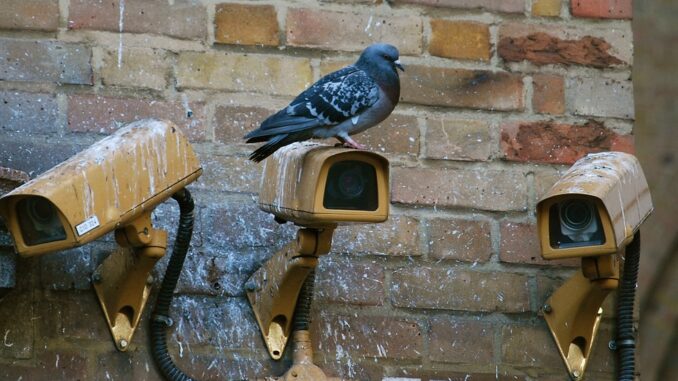 ABBOTSFORD, BC
Abbotsford Correctional Services are investigating after a pigeon with a backpack full of delicious dill pickle-flavoured sunflower seeds with found at the Fraser Valley MB Prison this week.
"It appears that someone on the outside is trying to smuggle zoat into the MB Prison here," said spokesperson Ronnie Plett. "You know we've got a lot of Friesens and Wiebes in here who'd pay a lot of money for just a small taste of zoat."
Zoat has been trading on the prison market for upwards of $200 a gram and prisoners are coming up with ingenious ways of obtaining it.
"A Kornelsen who was arrested for tithe evasion is said to have swallowed a whole bag of nacho-flavoured zoat, shells and all," said Plett. "So it really doesn't surprise me that these MBers are now using pigeons."
As a result of the security breach, the Fraser Valley MB Prison is planning some drastic changes.
"We used to hire GCers to watch the security cameras," said Plett, "but like with everything else, it seems they're a little too laid back when it comes to enforcing the rules."
In other news, a fleet of pigeons is currently being trained to smuggle good authentic Manitoba farmer sausage into BC homes and should be available for hire by summer BBQ season.