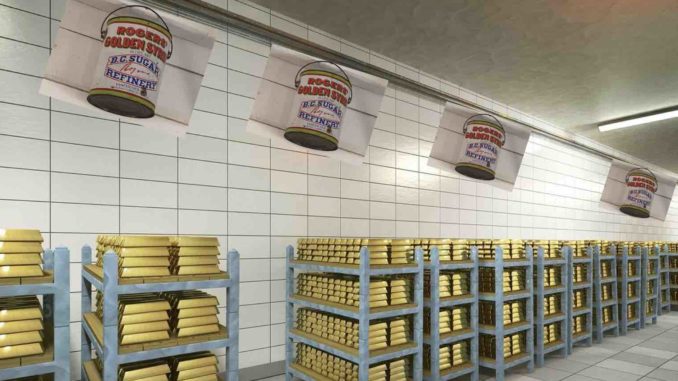 TORONTO, ON
Close to $20 million worth of Rogers Golden Syrup and other valuables were stolen at Pearson Airport in Toronto this morning and police are already on the lookout for various Friesens, Reimer, and Penners.
"We found traces of roll kuchen," said Constable Miller. "That really narrows down the list of suspects."
The so-called Russian Mennonite communities of southern Ontario were at the top of the list, but local leaders say they are not to blame.
"I'm guessing it was the Swiss," said Reverend Peters. "Maybe and Eby or Martin from St. Jacobs or something. They're always trying to make us look bad."
Police believe the Golden Syrup was stolen to supply the various church spring picnics.
"Either that they're trying to stock up for their NHL playoff-watching parties," said Miller. "But, you know, the Leafs will be out soon. They have no need for so much syrup."
The Pearson airport crime was the largest theft of Rogers Golden Syrup since Ken Leishman's infamous heist in the 1960s.