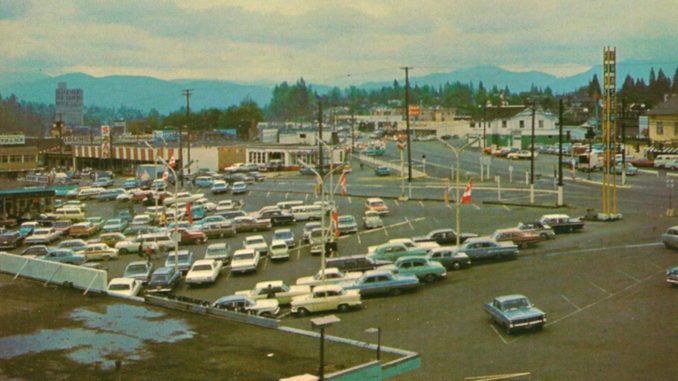 YARROW, BC
The Pletts of Yarrow have become the first couple ever to visit every single MB church in the Fraser Valley.
"We try to visit about 30 to 40 MB churches per year," said Mr. Plett, "not including baptisms and faspas. It was something we committed ourselves to when we got married. Now, 50 years later, we've finally visited them all."
The Pletts have visited more than 2100 MB churches in the region and, rumour has it, they have a Hilroy notebook full of juicy information on each one.
"We're giving each church a score based on sermon length and quality of the coffee," said Mrs. Plett. "The results have been sealed until Harold, here, passes away. Then have at 'er."
The Pletts finished their Fraser Valley MB church tour this past Sunday with a visit to Bakerview Mennonite Brethren.
"The sermon gets a 9/10 and the coffee was not bad, either," said Mrs. Plett. "We'll have to crunch the numbers, but it's definitely going to give some of the top Fraser Valley MB churches a run for their money."
The Pletts will now embark on a visit to every single GC church in the region, which is expected to take them about three weeks tops.