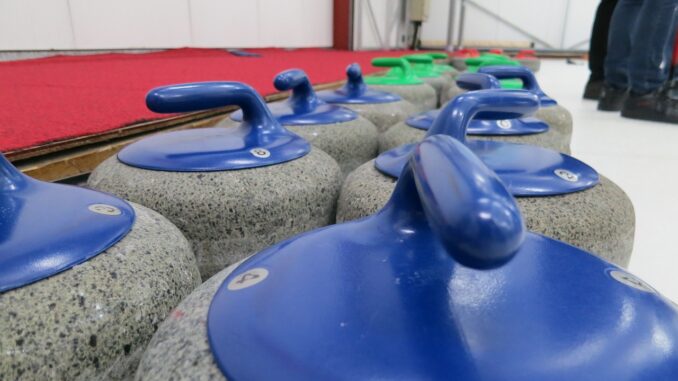 ALTONA, MB
The curling season in Altona, Manitoba has been postponed this weekend after Mr. Plett and Mr. Kroeker both refused to cast the first stone.
"I blame Pastor Ron," said local curling fan Dave Dueck. "His sermon last Sunday on John chapter 8 really had an impact. You should have seen Plett and Kroeker. Neither one of them dared to even entire the rink."
Mr. Plett and Mr. Kroeker play lead on their respective teams and both men felt much too guilt-ridden from Pastor Ron's recent sermon series to allow the match to proceed.
"I know Mr. Kroeker's a much bigger sinner than I am," said Mr. Plett, "but it's not as if I'm without sin completely. I mean, I did lust after my neighbour's wife's plautz at faspa last week."
Kroeker, likewise, claimed to be less of a sinner than Mr. Plett, but could not, "in good conscience," cast the first stone.
"The Plett team won the coin toss. By rights he should have been up there casting the first stone," said Mr. Kroeker. "But, I get it. Pastor Ron and all the elders were watching our every move."
The entire curling season in Altona is in jeopardy, unless Pastor Ron can scour the scriptures and find a verse to contradict John 8:7.
"I'm confident I can do it," said Pastor Ron. "This is not the first time I've let people off the hook with a bit of iffy prooftexting."