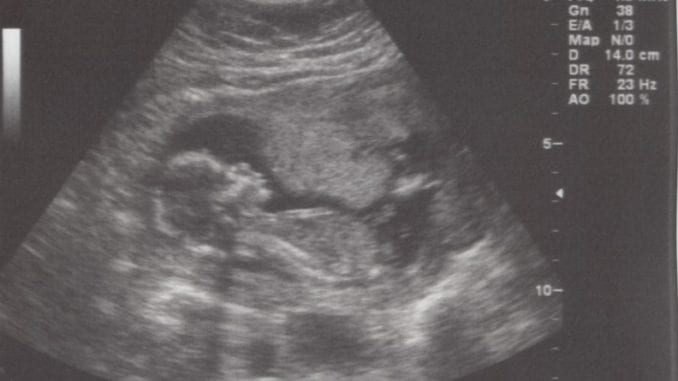 WICHITA, KS
Representatives of the Guinness Book of Records were on hand to witness the birth of Samantha Lois Penner, the youngest ever religious convert in the history of the Christian church.
"We knew this was going to be an historic occasion when the ultrasound showed little Samantha at 8 months holding a Gideon Bible and singing 606 from the Mennonite hymnal," said Dr. Smythe. "Her mother won't say how she got the tracts in there, though."
The local Mennonite church has been converting and baptizing children at younger and younger ages, but this is the first time that a pre-born child has accepted the faith.
"We're so glad to see little Samantha take this step," said her mother Doris. "At this rate she can skip nursery Sunday School entirely and move straight on to the adult Prayer class."
Newborn Samantha is already bragging to all her friends in the hospital that she accepted the Lord "as a fetus." The rest of them claim they are waiting until they're at least 3 or 4 years old before making that important decision.