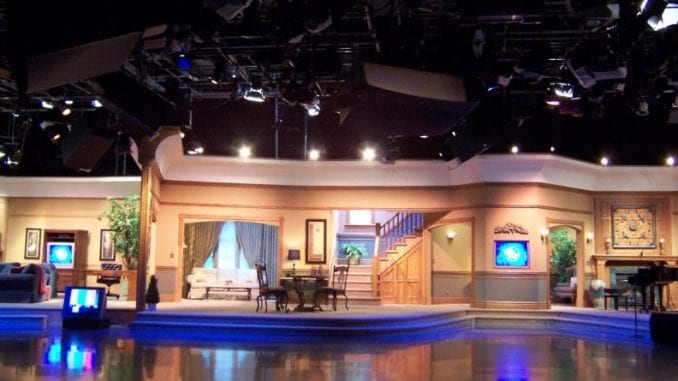 TORONTO, ON
Hosts of popular Christian television program 100 Huntley Street were sent into a panic this past Thursday as CCM recording artist Dan Belle didn't show up on time for the taping.
"I had no idea how to find the place," said Belle. "I looked everywhere. All over the city of Toronto. I walked up and down Yonge Street and Queen Street East. Nothing. I even stopped by a dozen Greek restaurants in the Danforth. But, just where exactly is this 100 Huntley Street?"
100 Huntley Street head honcho Lorna Dueck claims they've had this problem more than once over the years.
"People just can't seem to find the place," said Dueck. "It can get pretty confusing trying to get here. I usually tell them to go up the CN Tower and look for me. I'll wave."
Dueck said the studio was considering moving to 110 Huntley Street to make it easier on their guests.
"It's slightly closer to the subway station," said Dueck. "From the very beginning, our goal at 100 Huntley Street has been to offer wholesome Christian entertainment…and also to make the place really easy to locate. If moving one building over makes things easier on our guests, then it's a step we must take."
Mr. Belle was located three days later somewhere in Mississauga.
(photo credit:wikipedia/CC)