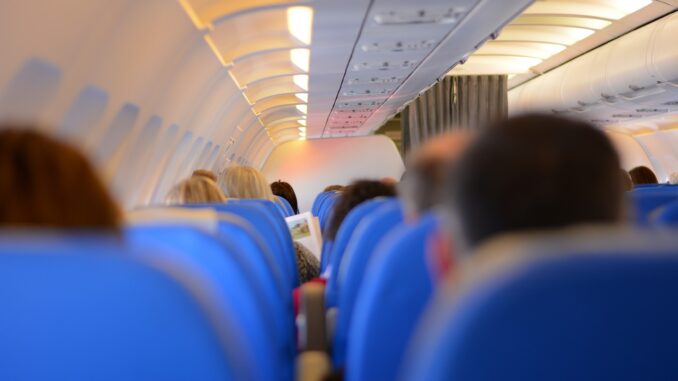 ATLANTA, GA
Mrs. Kroeker of Montezuma, Georgia wouldn't let a little diarrhea running down the aisles stop her from serving lunch on a recent ill-fated Delta flight.
"Jauma, I made all this food and no one's eating it," said Kroeker. "What disrespect to the chef."
When it was announced that the flight would be returning to Atlanta due to a "biohazard," meal service immediately stopped, but Mrs. Kroeker would have none of it.
"I've dealt with worse at the dairy barn back home," said Kroeker. "So I appointed myself flight attendant and the rest is history."
Not a single passenger, however, was in the mood for chicken, rice, and veggies.
"I guess they all must have had a nice faspa before the flight," said Kroeker. "Ahh, well I guess that's more leftovers for my Earl."