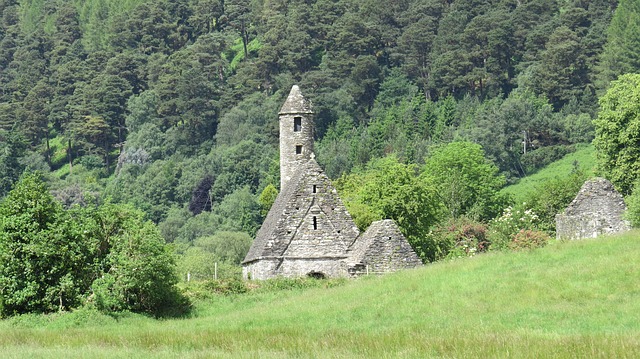 DUBLIN, IRELAND
Ireland's small but growing Mennonite community will be honouring St. Patrick today by dyeing all their perogies green.
"We've adopted a lot of the Russian Mennonite customs and food," said Pastor Abe F. McGee, "but on St. Patrick's Day we still like to add a little local twist."
The Irish Mennonite ladies were busy scurrying about the kitchen rolling dough and hand-forming the perfect vereneki…with the additional step of dumping two full bottles of green food colouring in the batter.
"We've also got a keg of non-alcoholic green beer to celebrate the day," said Abe McGee. "The Irish Mennonites sure do know how to party, let me tell you."
Some Mennonites of the Emerald Isle have decided not to participate in the annual holiday since it commemorates a Catholic Saint.
"Like any place on earth, we've got liberal and conservative Mennonites around here," said McGee. "They're free to do as they please, but I, for one, will be downing these green perogies by the dozen."
In other news, the recipe for green perogies was recently rejected for inclusion in a new edition of the Mennonite Treasury cookbook.