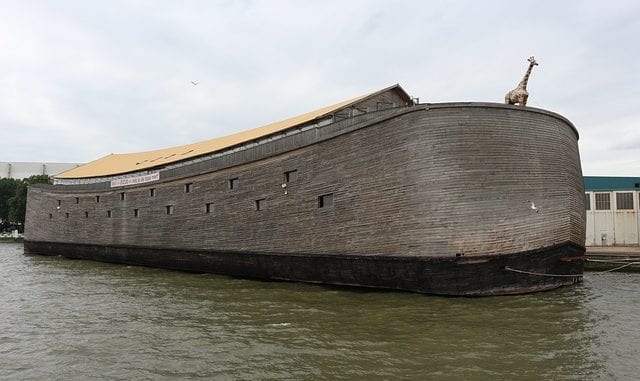 ST. CRISTOPHE, MB
Local man Dale B. Unrau, 52, is busy getting his ark into tip-top shape for the annual spring melt. As temperatures rise, so does the risk of turning southern Manitoba into a floodplain.
"Some people are mocking me, saying 'Oba, Dale, don't worry about it. You're crazy!" said Mr. Unrau, "but I don't think sandbags alone will do it this year."
Unrau has built an ark in accordance with instructions he received in direct revelation from Ken Ham and has been working on the wooden ship all winter.
"I can fit almost all my livestock in there," said Unrau. "Pigs, cows, a few chickens, some canned goods and pickles. I've got anything a Mennonite might need to survive the annual Manitoba flood."
His cocky neighbours, however, are not taking the threat seriously and are going about their daily business as if nothing's amiss.
"Well, let's just see what happens to all that snow when the temperature gets above zero," said Unrau. "It's gotta go somewhere."
Unrau says he spends 40 days and 40 nights on his ark each spring.