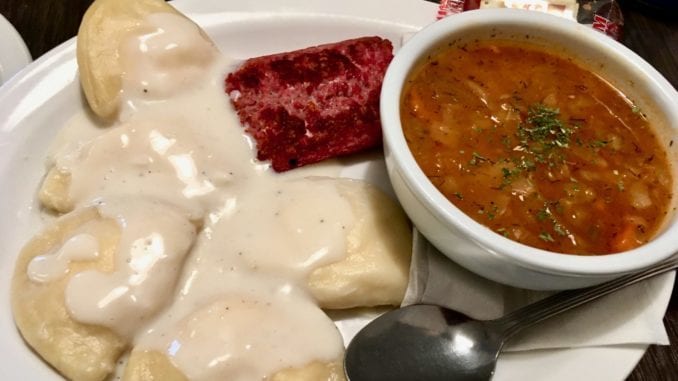 MORDEN, MB
While Morden may have the edge in craft beer, when it comes to vereniki and schmaunt fat, the neighbouring community of Winkler really shines. This year, the annual Vereniki Week competition has more than a dozen restaurants in the Pembina Valley competing to see who truly has the best vereniki.
"You should see the crazy vereniki dishes on offer this week," said event organizer Dylan Schmidt-Harms. "We've got a perogy stuffed with chicken fingers and honey dill sauce called "The Mitzi". We've got a truffle and foie gras vereniki. We've even got a deconstructed vereniki called the Gordon Ramsay."
Most of the more unconventional perogies were coming from the Morden competitors while the more down-to-earth entries were coming from Winkler.
"All you need is some dry cottage cheese and a good used soup can to shape the perogies," said a Winkler competitor. "We don't do fancy perogies around here!"
Vereniki Week runs until next Saturday when a winner will be crowned based on votes collected the Pembina Valley Vereniki Week website.
"There are some pretty crazy vereniki out there this year," said Schmidt-Harms. "But my money is on Grandma Thiessen. No amount of truffle oil and fattended goose can outdo her classic cottage cheese pockets!"
According to early results, it seems everyone is just voting for their own grandma.