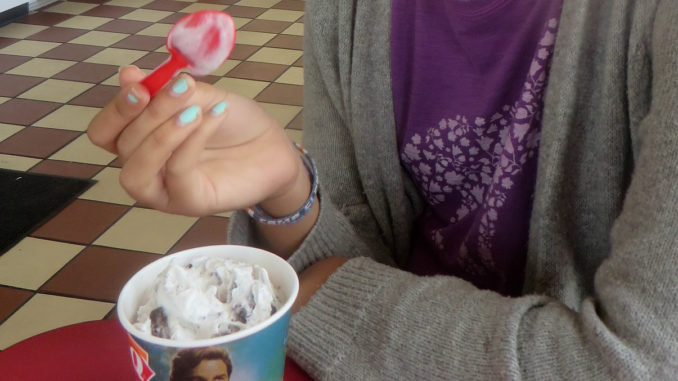 REINLAND, MB
A Reinland man claims he was sick of paying "city people" prices for ice cream desserts and decided he was going to replicate a Blizzard treat all on his own. The results were the worst Blizzard in Manitoba history.
"I basically went into the Mannanite Treasury there and picked out my ingredients," said Stoesz. "A touch of ammonia, a wee bit of star anise, some zoat of course, and a splash of pickling vinegar."
Stoesz mixed all the ingredients with some freezer-burnt ice cream and let it sit for a couple hours before he called the family in for a try.
"Why go to the Dairy Queen in Vankla, when we can have perfectly good Blazzards right here in Reinland yat?" said Stoesz. "Come on, junges, give it a try."
The children obliged their father so as not to hurt his feelings, but each one said privately that it was not the best thing to come out of the Stoesz kitchen.
"Rogers Golden Syrup and bits of roll kuchen makes sense," said Anna, 14, " but chunks of frozen jreewe'schmolt mixed with watermelon rinds? No thanks!"
Stoesz says he apologizes for bringing the worst Blizzard in decades to the province of Manitoba, but says he'll make it up to everyone if they come try his delicious homemade tacos this summer at the Vankla Ag Fair.
(photo credit: Eden, Janine and Jim/CC)