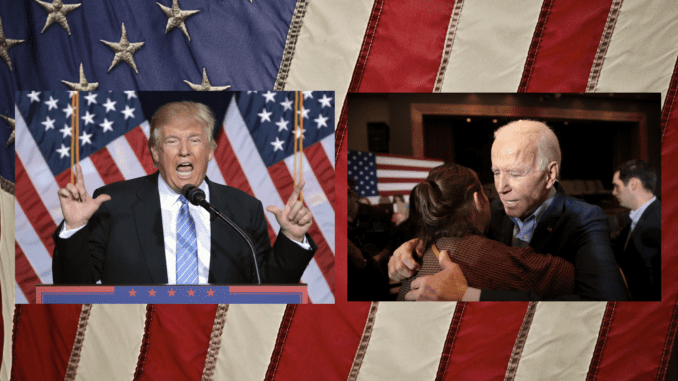 WASHINGTON, DC
In these dark and challenging times the American people have scoured the nation to find the very best two possible candidates to lead the country through this difficult period.
"Normally we just pick someone from a hat like Mennonites pick their pastors," said American political pundit Mr. Funk, "but this time we knew we really had to get someone good in there. Our nation's survival depends on it! So, we looked far and wide and these two were the best we could come up with."
Apparently, the attributes the American people are most looking for in a President include mediocre intellectual capacity, erratic behaviour, kowtowing to the establishment, sketchy ties to foreign nations, and the sheer inability to speak in public without saying something absolutely stupid.
"With that in mind, I think we found the two most qualified men in the land," said Mr. Funk. "We have a lot of pressing issues in this country and it's really nice to see our brightest and best step up and take charge."
Mr. Funk says he doesn't know who he's going to vote for yet, but promises it won't be someone with an IQ over 80 or vocabulary of more than a couple hundred words.
"This country is full of well-spoken creative people with real ideas about how to make this country better. We have successful entrepreneurs, proven leaders, people with real moral fibre and fortitude, even some Nobel Prize laureates," said Mr. Funk. "Thankfully all those people didn't run or were eliminated from contention a long time ago."
While most Americans were absolutely ecstatic about their choices this year, a few have decided to wait for the debates and just pick the one who touches his own face the least.
(photo credits: Gage Skidmore and Gage Skidmore/CC)