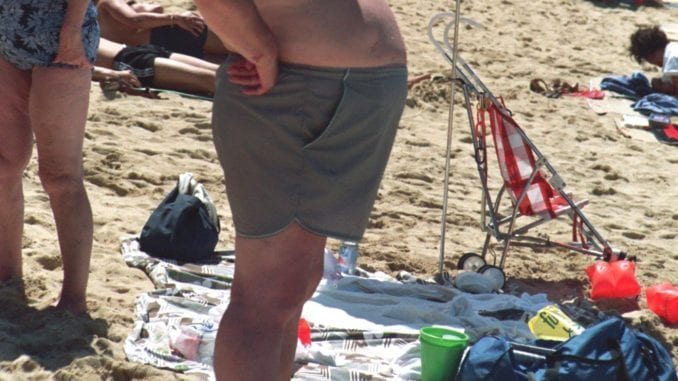 LA CRETE, AB
Scientists have flocked to the northern Alberta town of La Crete this week after a distinct farmer's tan was discovered in a local man's plumber's crack.
"Mr. Klassen is a wonder to behold! We're not sure how this is possible. I mean, he's either a farmer or a plumber. He can't be both," said Dr. Friesen of the University of Way Freakin' Northern Alberta. "Unless he's just a schekjbenjel or something…"
Scientists carefully examined the area and photographs of Mr. Klassen were printed in the church bulletin.
"Now that's something I'd pay to see," said Mrs. Krahn. "A man could make a killing with a farmer's tan like that!"
Mr. Klassen says he's really not sure how it happened but might have something to do with the way he sits while knacking zoat during Grimshaw Huskies baseball games.
"I never even noticed it myself until I walked by the floor-to-ceiling mirror at the EMCBC church," said Klassen. "And then I said to myself, 'what is going on there, Peter!'"
Mr. Klassen's farmer's tan and plumber's crack will be on display this Sunday from 1 to 3 at the La Crete Recreation Centre. $5 will get you a glimpse, while $10 gets you a selfie.
(photo credit: Alan Light/CC)