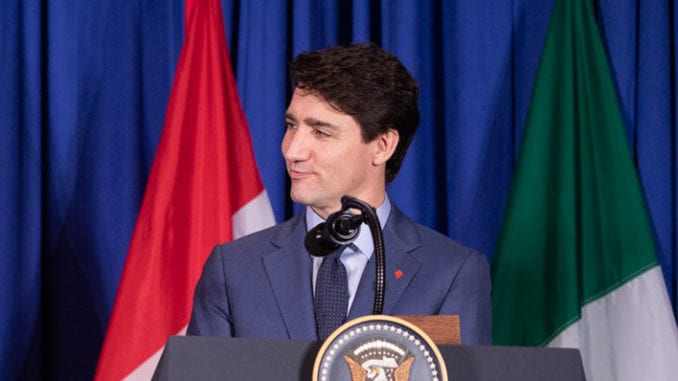 OTTAWA, ON
Finally somebody said it. Canadian Prime Minister Justin Trudeau told reporters today what those of us in the first few rows at church have always been thinking, "Dear Pastor Dave, please stop speaking so moistly."
"It's imperative that these ministers stop spitting when the talk," said Trudeau. "Contrary to popular belief, speaking moistly does not make people more receptive to the gospel."
The warning came as churches across the country have been shutting their doors, but even with online services, the moist speaking needs to stop.
"No one wants to have spittle all over their screen," said Trudeau. "So, whether in person or on the World Wide Web, please, Pastor Dave, cover your mouth!"
Mennonites across the country were extremely responsive to the message and hoped that their pastors would heed the advice.
"All last year I kept coming in late and had to sit in the first row with the Reimers," said Mr. Wiebe. "It got so bad I had to put on my raincoat and rubbers and Helen had the children loading up the Ark."
Canadian Mennonites are hoping the moist speaking ceases immediately, but right now feel pretty safe from the comfort of their own bedrooms every Sunday morning.