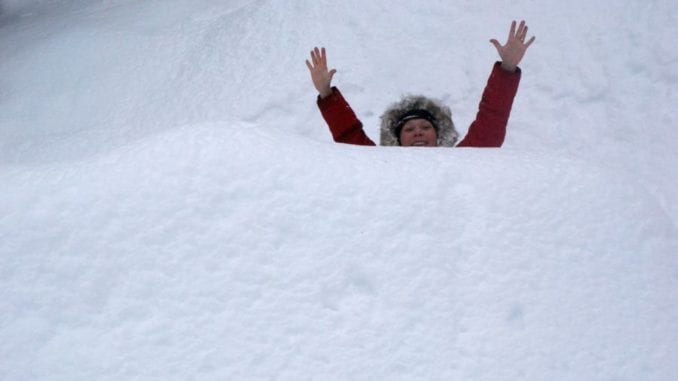 FRIEDENSRUH, MB
Well, it finally happened! The Friesens of Friedensruh were found frozen just outside the family farm this Friday. According to forensics, the Friesens have been frozen since Fall, but thanks to rising temperatures this February the Friesens were finally found.
"There they were, those Friesens, completely frozen," said Francis Funk who found them. "I know that Friesens are particularly susceptible to freezing, but I thought they would have better sense and take precautions."
The Friesens of Friedensruh are finishing their thawing in the MB church basement, while women from the hospitality committee take turns blow-drying the family in hope they'll be at room temperature in time for this Friday's faspa.
"We're feeding them formavorscht, but it's a long process thawing a Friesen," said Funk. "Fortunately, Mrs. Fast is here. She's an expert in reheating Friesens."
Friends and family are warning all Friesens to stay inside until the temperatures get well above 40 Fahrenheit as a Friesen can become froze in just fifteen minutes. Fortunately, these Friesens were the first Friesens to freeze this year.
(photo credit: Rob Lee/CC)