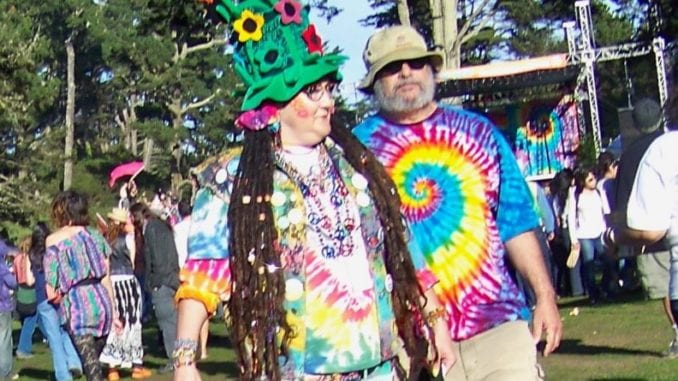 STEINBACH, MB
More than twenty-thousand dirty hippies descended on Steinbach this weekend for the annual Summer in the City Festival, apparently under the false impression that it was "like the new Woodstock or something."
"I was there in '69, man," said 70-year-old Darnell Lovejoy. "I don't remember a thing about it, but I've seen the movie. You can see me with my shirt off during the Santana performance."
A.D. Penner park was inundated with illegal campers, but unregulated camping was the least of the problems for local police.
"Let's just say there was quite a lot 'partying' going on," said a local Constable. "And we're just not used to that here in sleepy little Steinbach."
After an all night bongo drumming party, the hippies marched en masse to Main Street to score some contraband mini-donuts.
"We hear this is where all the action is," said Lovejoy. "Although, I must say there are a lot more ladies with flowers on their dresses than flowers in their hair."
The hippies reportedly vacated the town once they were informed there would be something called 'Worship in the City' on Sunday morning.
"That's not my vibe," said Lovejoy. "I had a great time here in Steinbach this weekend, but it's time for me to load up the VW van and head on back to Wolseley."
(photo credit: by Rojer /CC)