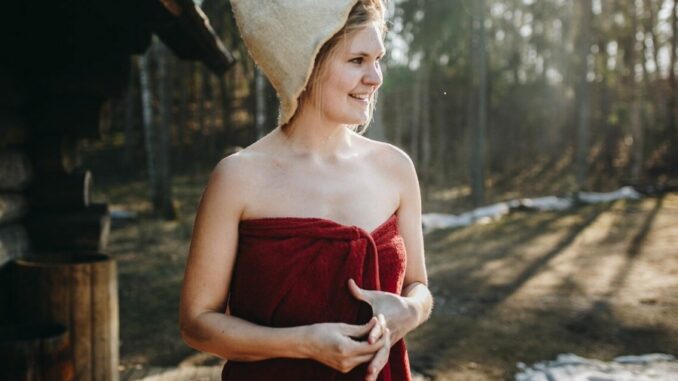 WINNIPEG, MB
Due to a recent heat wave, the entire province of Manitoba has been declared one massive sauna and all residents are being asked to strip down to the bare essentials and laze about in a towel until this is over.
"Sounds good to me," said area woman Diane Kehler, cracking open a can of her favourite brew. "I've been sitting in a bathing suit at the office all week anyway. Been really getting a lot of work done."
Meanwhile Mennonite men at various southern Manitoba coffee shops have been stripping down and wrapping themselves in nothing but towels and flip flops.
"Dan here tried to come in a thong, but I said, oba, come on, man, this is Tim Hortons," said Mr. Penner. "So he at least put on bath towel. In all my years, I've never seen my local Timmies like this before. I just can't wait to see what church is like on Sunday."
The word has apparently reached former Winnipeg Jet Patrick Laine who plans to return to Manitoba and experience this authentic Finnish sauna for himself.