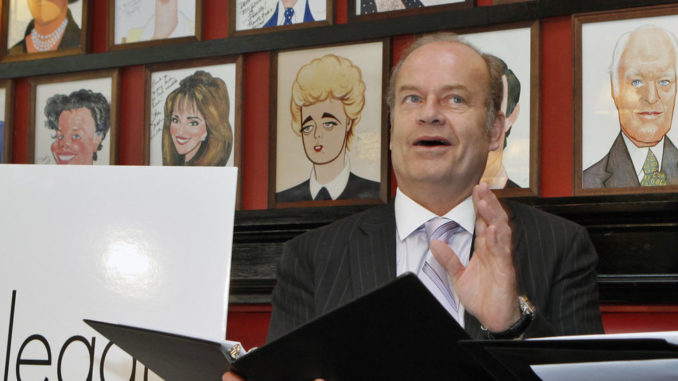 GREENDALE, BC
A recent visit to the region by 90s sitcom star Kelsey Grammer has caused such a stir that locals have petitioned authorities to rename the area 'Frasier Valley.'
"We've never had such a big celebrity visit the area since that Unger fellow from The Daily Bonnet read at the Mennonite Heritage Museum there in Abbotsford," said Greendale man Pat Neufeld. "But Kelsey Grammar? Well that's a whole other level. We almost ran out of raisin buns at his Greendale MB basement reception."
Kelsey Grammer was in the area filming a reboot of his popular 90s show in which the eponymous character comes out of retirement to psychoanalyze Mennonites.
"So naturally, we had to film this an hour or so out of Vancouver," said Grammer. "I've had more than more fill of blueberries, let me tell you."
Residents of the Frasier Valley will be asked to start using the new name just as soon as Ed Fast has gone around with his magic marker and changed all the signs.
(photo credit: Drama League/CC)