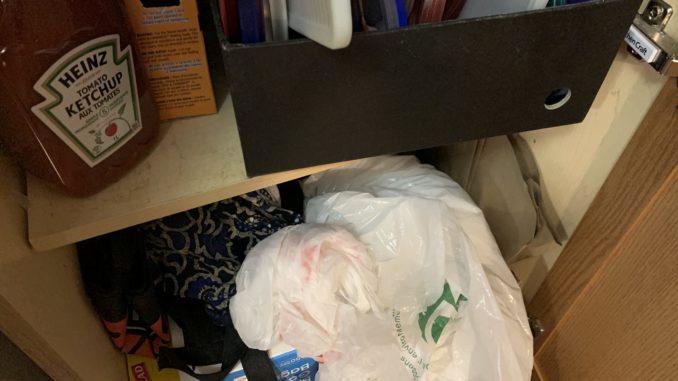 LINDEN, AB
Area woman Doris Froese has been collecting plastic bags from the grocery store since they were first introduced in the mid-1980s.
"And I've never thrown out a single one," said Froese. "They're super useful. You can line your garbage can with them, you can throw Greg's lunch in there, you can even use them to pick up Scamp's pooper scoopers in the back yard."
Despite making good use of the IGA plastic bags, Froese still has managed to fill her entire pantry, living room, and half the master bedroom with plastic bags.
"I'm thinking of getting a storage locker," said Froese. "These are highly sought-after items. I hope they've got tight security over there at the Locker Barn."
Reports indicate that Storage Wars folks are already placing bids on Froese's locker filled with plastic bags, with number skyrocketing into six figures.