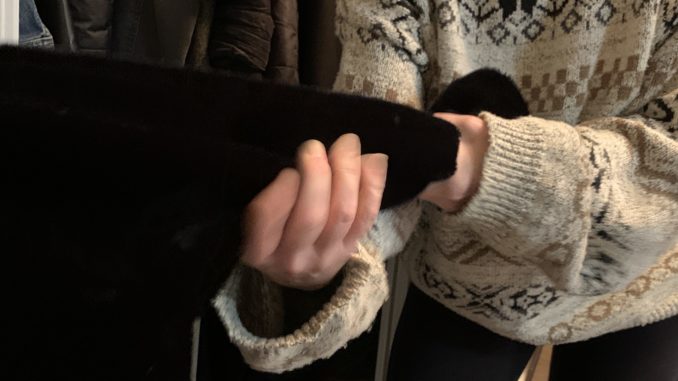 SEWARD, NE
There was an all out brawl at the local thrift store this afternoon after a lovely faux fur winter coat was spotted by two Mennonite women simultaneously.
"I saw it first!" yelled Mrs. Frey, firmly grasping an arm. "This coat is exactly my size. I just know it! It wouldn't even look good on you, Helen! Far too snug."
Mrs. Heidebrecht, however, was no push-over and rustled a sizeable section of the coat into her own arms.
"It's three dollars!" said Heidebrecht. "There's no way you can even afford it, Doris!"
Soon fists were flying as the women exchanged blows while verbally attacking each other's ability to pay and/or fit into the garment.
"I had to step in," said thrift store volunteer Agnes Broesky. "It's sad to see the pastor's wife in a headlock like that. Especially when the woman giving the headlock is the Sunday School coordinator."
Eventually other customers became embroiled in the conflict, each one taking sides until it was clear that the Heidebrecht team had secured the victory … and the coat.
"It was the most one-sided loss in Nebraska sporting history since the Golden Gophers destroyed the Corn Huskers 61-7 back in 1945," said Broesky. "I feel bad for Mrs. Frey, but she really needs to work on her defence and special teams."
Mrs. Heidebrecht was seen strutting her stuff in the thrift store coat on Sunday morning, although Mrs. Frey was too ashamed at her performance in the thrift store brawl to even make an appearance.