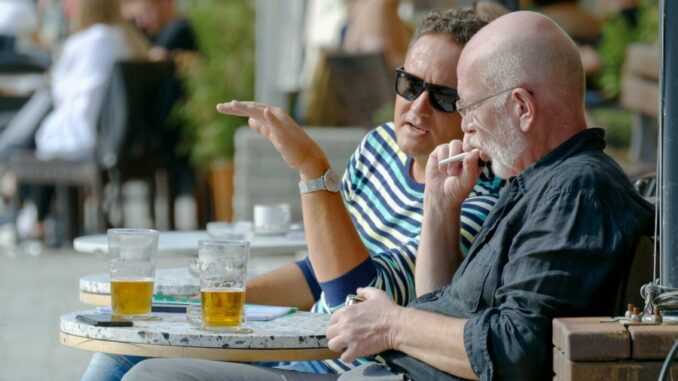 AMSTERDAM, NETHERLANDS
This summer Henry Bueckert, 71, and his son Jack, 45, decided it was about time to visit the place where their ancestors came from, but little did they know, however, that they'd come home with more than just a new understanding of their family history.
"Oba, as soon as we arrived in Amsterdam, Dad took up smoking cigarettes," said Jack. "I don't know what got into him. But, I mean, I guess it's not all bad, as he's also now an avid cyclist."
Soon Jack was smoking, too, and it didn't take long before the duo was spending every evening at a local pub.
"And that was just The Netherlands. By the time we got to Gdansk we were sleeping in on Sundays, too," said Henry. "Not to mention all the sauerkraut we were consuming."
The Bueckerts promise to give up all these European habits as soon as they arrive back home in southern Manitoba.
"I'm going cold turkey," said Jack. "Well, other than my new addiction to Electronic Dance Music. That I'm keeping."
The father and son came under quite the scrutiny upon arrival at the Winnipeg airport with everyone wondering whether maybe they'd spent their entire vacation in Morden.