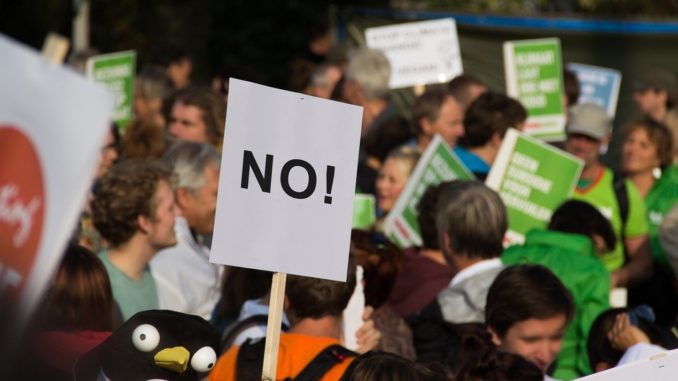 WINNIPEG, MB
Thousands of pro-plague protestors gathered at The Forks in Winnipeg this afternoon under the mistaken impression they were actually in Steinbach.
"Ahh, it's great to be here in Steinbach again," said pro-plague leader Dick McNutter of Winnipeg. "Look at that crowd! Look at all the support we're getting here in southern Manitoba. It feels great to be loved!"
The crowd came from all parts of the city and at least one attendee was shocked at how short the drive was.
"I mean, I rarely leave the perimeter, but the commute to Steinbach today was awfully quick," said enthusiastic pro-plaguer Peter B. Dimwitter. "I barely made it past Portage and Main and–bam–there I was in Steinbach. Must have been the light traffic."
The rally featured the usual motley crew of well-informed speakers reading scientific information they found on memes and YouTube videos.
"You know, city crowds are never receptive to our message," said McNutter, standing just outside Johnston Terminal, "but I'm so glad to finally be here in Steinbach where we can find a friendly audience."
Winnipeg media was quick to report that the rally couldn't possibly have been in Winnipeg and that it must been in Steinbach or "maybe Winkler or someplace like that, but definitely not Winnipeg."