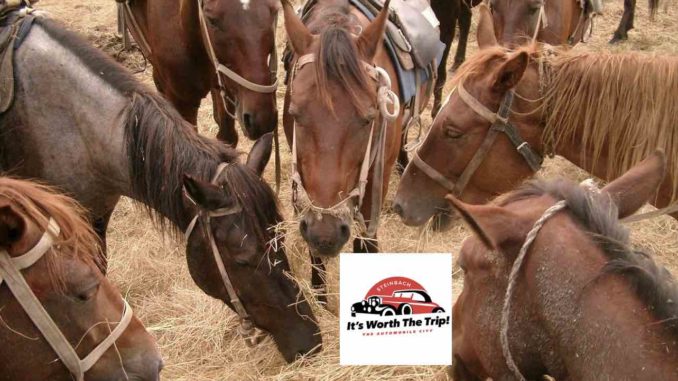 STEINBACH, MB
The worldwide automobile shortage has been felt across the globe, but no more so than in the "Automobile City" Steinbach, Manitoba, where local dealers have gone to great lengths to keep customers on the road.
"We're going back to the days before JR Friesen corrupted our town with his automobiles," said local car dealer Corny Berg. "I've got a shipment of Friesians, Clydesdales, and Belgian Drafts coming our way very soon!"
The empty spaces on all the car lots will soon be filled to the brim with foals, colts, stallions, and mares. And even a nag, bronco and filly or two.
"That microchip shortage doesn't faze us a bit," said Berg. "As long as we don't run out of oats we should be just fine."
The news was welcomed by Steinbach residents, but came as a shock to Winnipeggers who were under the impression that Steinbachers had been going around by horse and buggy this entire time.