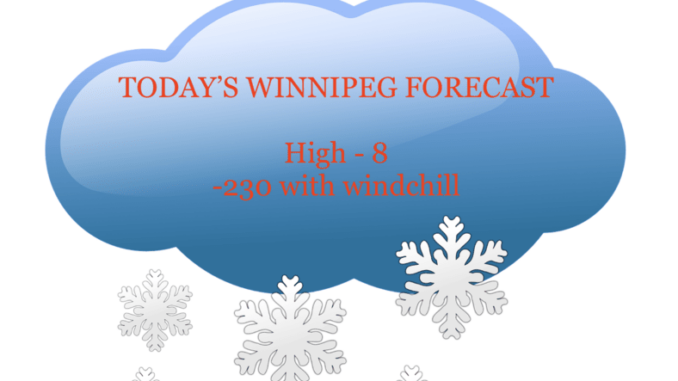 WINNIPEG, MB
According to expert meteorologists, the City of Winnipeg is forecasted to hit a high of -8 today … or -230 if you factor in the windchill.
"It's going to be downright balmy! Single digit negative numbers in December? Sounds good to me," said weatherman Garth Plett. "Whatever you do, don't look at the windchill."
Winnipeggers commonly disregard the air temperature altogether and go straight for the windchill when bragging to friends on social media abtou how hearty they are.
"Hey, Calgary friends? You think your so tough with your chinooks and oil money," said Plett. "Well, why not try a weekend in Winnipeg this winter!"
Outsiders often are aghast at Winnipeg's raw temperature data, but little do they know that's only the tip of a literal iceberg.
"Yeah, who are we kidding?" said Plett. "The cold is cold, but it's the wind that really slaps you in the face and turns even a sturdy Plett into a Friesen."