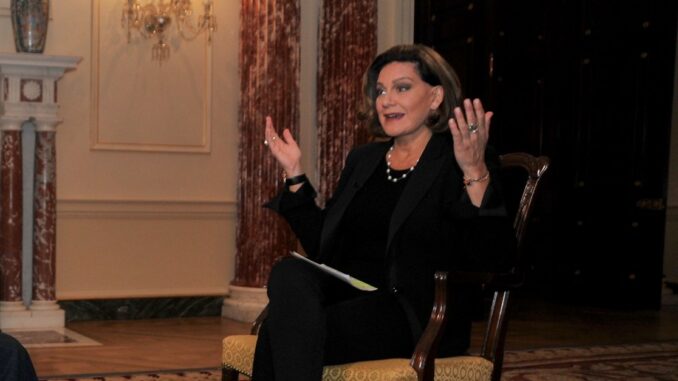 KITCHENER, ON
After being unceremoniously fired this week, former CTV news anchor Lisa LaFlamme has been offered a job hosting a new 11 o'clock Daily Bonnet broadcast which promises, for the very first time, to focus on real news.
"No more domms around here. We've decided to hire some real journalists," said Daily Bonnet Oberschulze Andrew Unger. "Of course, we tried to get Dawna Friesen for obvious reasons, but when we saw that Lisa LaFlamme was born in Kitchener and looking for work, we put in an offer right away."
The switch to real news will mean more than a few changes at Daily Bonnet headquarters.
"I guess we're going to have to go out there and actually talk to people," said Unger. "It will be difficult, but we figured if we could get someone of Lisa LaFlamme's calibre, there's no reason to keep racking our brains to make up all the quotes and stuff."
The super sketchy firing of LaFlamme by Bell and subsequent hiring by The Daily Bonnet sent shockwaves through the Canadian media landscape.
"The Daily Bonnet is apparently significantly less agist and sexist than the folks who run Bell Media," said one commentator. "It's hard to imagine Mennonites from rural Manitoba being more progressive than a Canadian media conglomerate based out of Toronto, but it appears that's the case."
The Daily Bonnet at 11 with Lisa LaFlamme will begin this Monday, so long as LaFlamme agrees to commute out to Steinbach during the week.
(photo credit: US Department of State/Wikicommons)