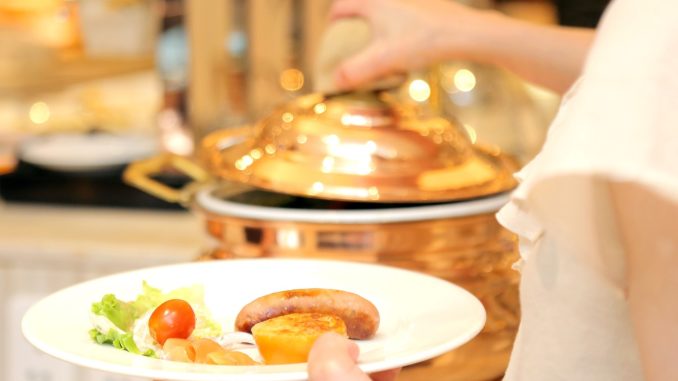 WINKLER, MB
Dan Neufeld decided to treat his wife Kristie to a lovely Mother's Day Smorg this past Sunday and the best thing about it was that it only cost him $16.
"Oh, no need for a second plate. The two of us will share," said Dan as he escorted Kristie to her seat. "I knew this place was affordable, but all you can eat breakfast sausages and brisket for just sixteen dollars? Unbelievable."
Dan let Kristie do the honours of going to the buffet line, but he put in a few requests.
"I'd like a dollop of mashed potatoes, two slices of roast beef, and don't forget the bacon bits on the caesar salad," yelled Dan from across the room. "Oh, and you might as well pick up a few plates of dessert while you're at it. I'm not sure the selection will be that good later."
Kristie eventually found her seat and scooped half the plate onto a napkin for Dan.
"We should come her all the time," said Kristie. "Next time we'll take the kids. A whole family of Neufelds can dine for less than 20 bucks!"