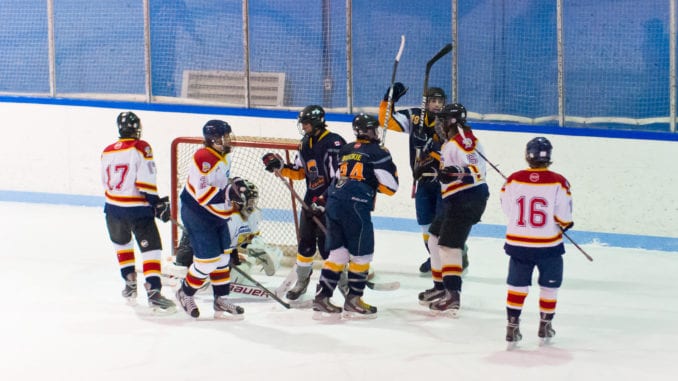 KENORA, ON
A minor hockey team in Kenora is in tears tonight after the sound guy at the arena forgot to play "We Will Rock You" as the team entered the ice. The team subsequently got their "asses handed to them" by the neighbouring Dryden team.
"What can I say? I'm really sorry. I messed up," said sound guy Darryl. "I guess the team was really thrown off their game when they skated out there with Chris de Burgh's 'Lady in Red' blaring from the speakers."
Darryl did not remedy the situation during the first period intermission, during which time he played the entire first side of his favourite Air Supply album.
"Normally they get Stompin' Tom Connors," said Darryl, "but I figured I'd change things up."
The team was down 8-0 by the time Darryl decided to get rid of AC/DC's 'Thunderstruck' and play Mariah Carey instead.
"Darryl's never going to be seen in this arena again," said team manager Bob. "Our team relies on these songs and we just can't seem to get a good forecheck without them."
Darryl has been fired from his hockey job is now doing sound for the local Mennonite church.