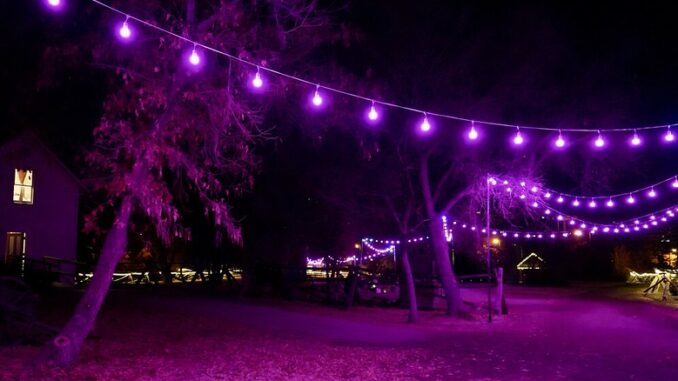 WINNIPEG, MB
After thousands of LED streetlights have appeared rather lavender in recent months, many locals are wondering just how many Mennonites it takes to change a purple lightbulb.
"We've had to completely rethink the old joke," said Mr. Penner of North Kildonan. "It used to be that we could laugh for hours about Mennonites changing lightbulbs, but things are not so simple at the Tim Hortons these days."
According to Penner's calculations, it takes precisely zero Mennonites to change a regular lightbulb as, in general, Mennonites don't believe in change, but it took some time to figure out how many Mennonites it took to change these new fangled purple lightbulbs.
"It's kind of like when MJ's Kafe in Steinbach switches it up with their saskatoon berry vereniki," said Penner. "It has everyone confused. Deliciously confused, but still."
Penner's number crunching eventually led to the conclusion that it took 6.06 Mennonites to change a purple lightbulb.
"They have to form a committee first," said Penner. "Purple or not, changing lightbulbs is not such a simple task."
The City of Winnipeg has reportedly hired more than 500 Wiebes to changes all the purple lightbulbs in town and replace them with the regular cottage cheese variety.
(photo credit: Jesse James/CC)